TIPS on Waterproofing your Outerwear and Boots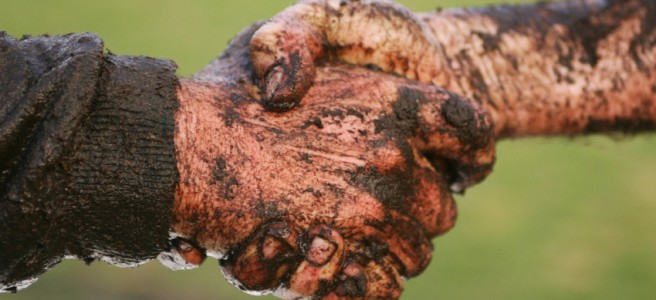 Restore the original durable waterproof coating to your waterproof breathable outerwear.
Its that time of year when just after the first downpour of rain and snow, you realize that the waterproof coating isn't working as well as it used to. Most people believe that they need new raincoats or outerwear. However, with the advent of new fabric and waterproof breathable technology, these garments are designed for many years of use.
Here are some tips to keep your outerwear working at its best.
Wash two or three garments together on the gentle cycle using a technical fabric wash such as Nikwax Tech Wash or Granger's Performance Wash.
This will remove oils and dirt from the waterproof membrane so that it functions optimally. Next start the washer again this time stopping it when the cycle fills and add the restorative solution such as Nikwax TX Direct or Granger's Performance Waterproofing. Allow it to soak for 15 minutes then resume the washer and complete the cycles. Most manufacturers agree that drying at medium high heat is the best to set the new DWR or durable water repellency that you have just restored.
The second option uses the DWR spray technique. Wash the garment to clean and open up the waterproof breathable membrane. Then hang the item up outside or in the shower. Spray an even coating allowing the solution to soak in between onhealthy.net/product-category/pain-relief/ applications. Allow the garment to dry in the hot sun or throw it in a medium hot dryer.
That is really all there is to keeping your outerwear performing just like the first day you owned it.
What about my boots?
Here are some tips for keeping your footwear functioning at its best.
Even though some footwear has a waterproof membrane built into it. The surface can begin to absorb water into the shoe if not properly treated with DWR coating just like your outerwear. Each pair of outdoor footwear leaves the factory with a durable water repellant (DWR) coating. After a few months of use, the coating begins to wear off. Restoring it is simple. for each type of footwear whether it is made of leather, nubuck, or fabric.
First clean your shoes thoroughly with a product such as Nikwax Cleaning Gel. This will release dirt and oils that block the breathability of the shoe. While still damp apply the appropriate restoring solution such as Nikwak Nubuck Suede or Fabric Leather with the applicator sponge. Allow to dry totally overnight before wearing them. You will notice the difference the next time you are in wet weather or snow.For leather, clean off any mud or dirt and apply a conditioning waterproofing wax such as Nikwax or Sno-Seal.