Category Archives:
Hiking Local Trails
Looking for a family friendly outdoor adventure, consider walking or biking out to Hirschman's Pond.   The trailhead starts at the bottom of Cement Hill Road, a mere mile from downtown Nevada City.  The first ½ mile of the trail is wheelchair accessible and perfect for an easy family bike ride or walk.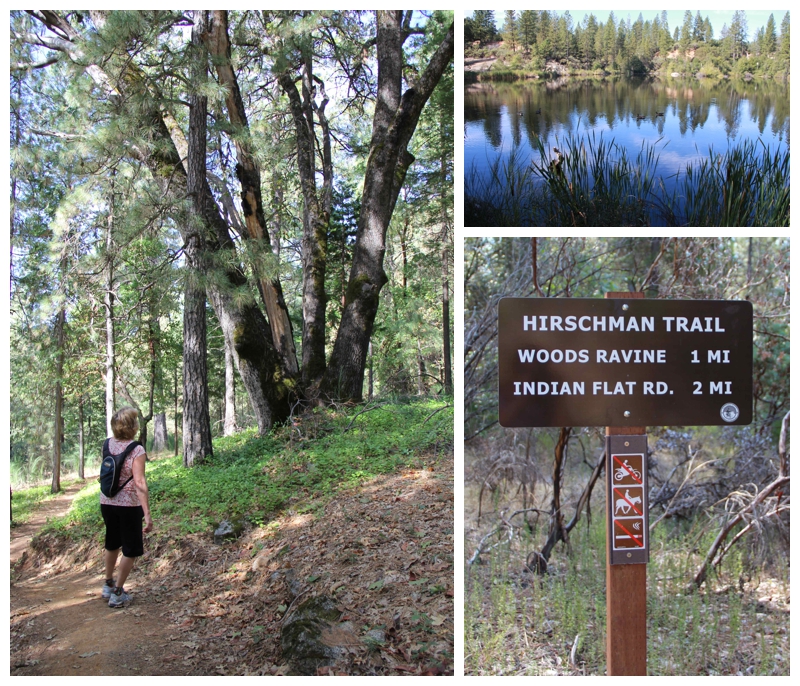 Stop and check out the interactive signs to learn about the mining history and wildlife, or sit by the pond and check out the views.   Follow the winding dirt path to the pond where you can sit on a large wooden bench and soak up the scenery. For a longer hike continue down the trail to either the Woods Ravine Trail or the end of the Hirschman Trail.
The pond was named for two brothers who owned a cigar shop in Nevada City in the 1850?s and left a wasteland from hydraulic mining in the late 1800?s, but Nevada City with some help from the Bear Yuba Land Trust have done a fabulous job of cleaning up the area and making it available to the public.  The Outside Inn has a map in our office of the trail system around the pond, but you can also find a great detailed report on the Bear Yuba Land Trust's website, click here.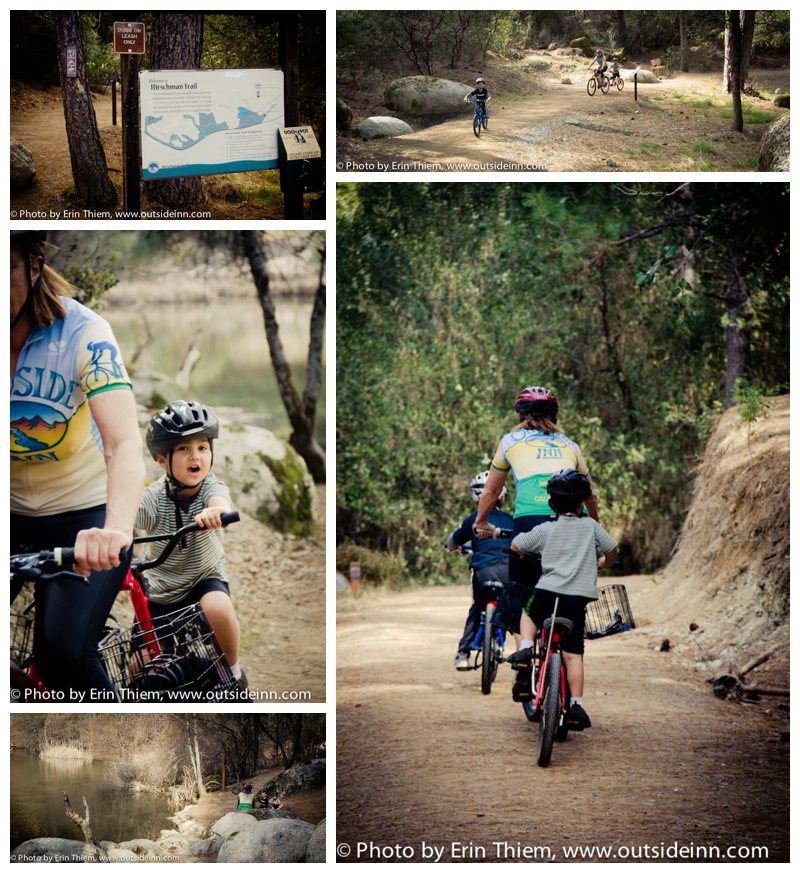 Erin Thiem is the owner of Outside Inn, a small hotel in a quiet neighborhood in downtown Nevada City.  Erin is a passionate supporter of everything Nevada City.  She publishes articles on many local sites in town, including her own blog Innside Nevada City.